XS 11 Friends,
Not sure if anyone HERE would have any use for these but I know one or two guys also have XS750's or XS850s
Recently, I was at a Garage Sale of an old bike shop that went out of business. I grabbed this set for ~$20. They had a bunch of XS11 tanks but all had the crap beat out of them, I mean really bad!
Figured this would be good wall art and I did have an XS750 and an XS850 back in the 80's.
I bought a bunch of stuff and think I paid about $20 for these. If I make $20 plus shipping I'm fine with that for anyone that needs them. Paint is crap but no big dents just a couple little dimples. Inside has a little surface rust but definately does not need a liner only a good cleaning. Side covers paint is crap too, and so are the badges, but no broken tabs or pins.
This cheapo offer is for a guy that has one of these bikes.
KURT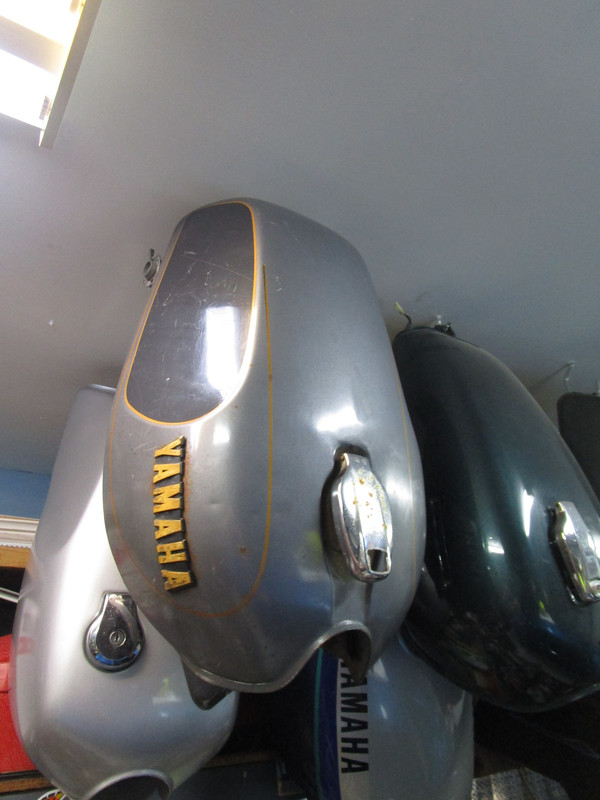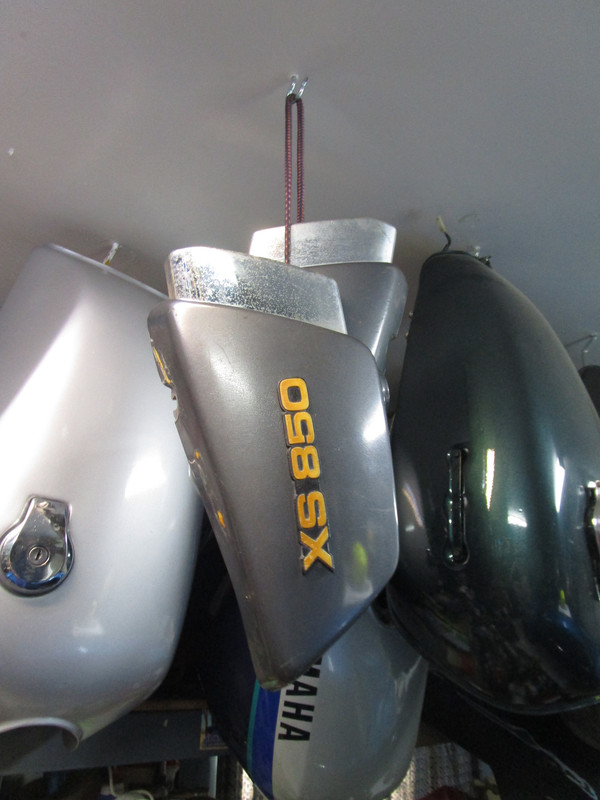 I'll post on FB in a day or two.