A few "F" bits & seat pan
---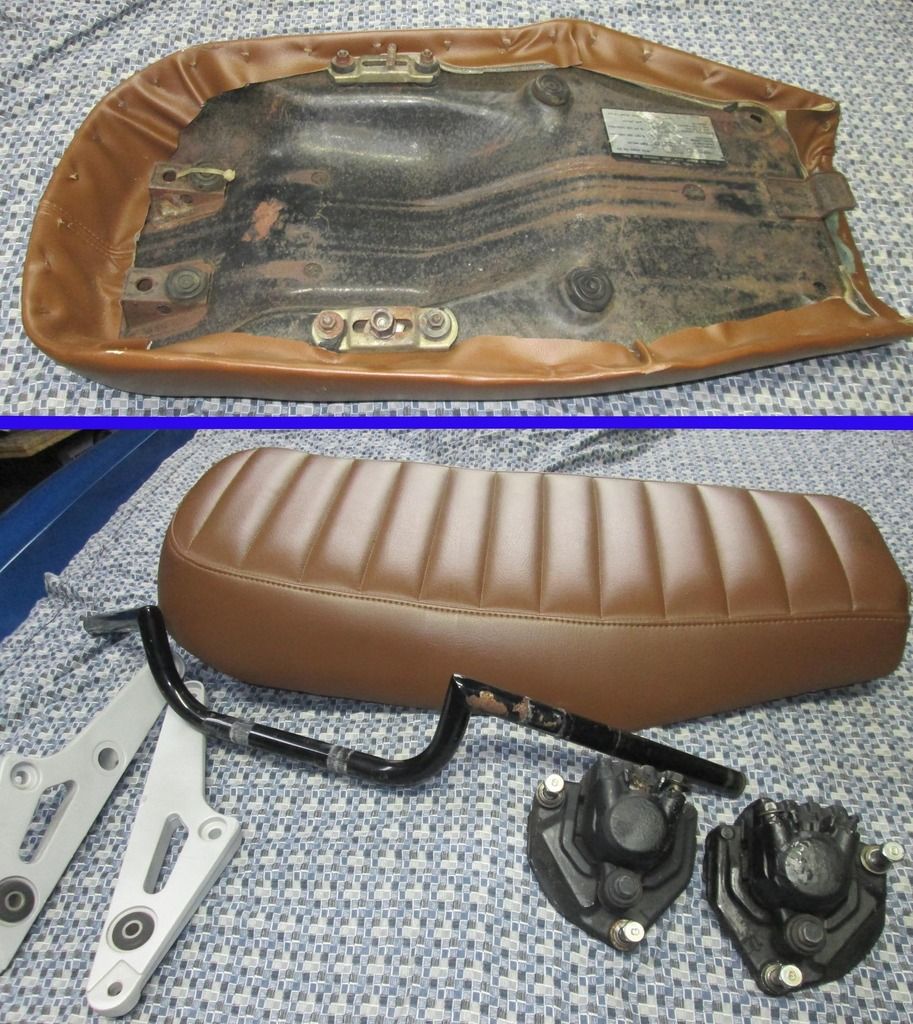 I have a couple pieces from an F that are of no use with my specials.
The PO apparently spent a couple bucks having the seat re-done in the café style. The cover is pretty nice but has a couple nicks on the edges, definitely not perfect. A couple of the rubber bumpers are missing as well as one of the mount nuts. The pan is very solid and it does not appear to be missing any of the retaining pins. Would be a good replacement pan if yours is rusted out.
These café bars have a little rust and would require a repaint.
The front calipers would certainly need a good cleaning and rebuild.
I bead blasted the rear peg mounts and they could use a little additional clean-up and polishing if that's the way you like them.
There was not much of anything of value remaining on this bike and the trees will be going to Stan. Send a PM if you have any interest in any of this.
__________________
Kurt Boehringer
Peachtree City, Georgia
1970 - CT70K0 - Mini-Trail
1979 -
XS1100SF
-
Pensacola
1980 -
XS1100SG
-
The Duck
1980 -
XS1100SG -
Mayberry Duck
1981 -
XS1100SH -
DEAD Duck Café
1981 -
XJ550 Maxim -
Nancy's Mini-Max
1982 - XJ650
SECA -
Hurricane
1986 -
FJ1200 -
- Georgia Maverick
1992 -
FZR1000 -
Genesis
2016 -
FJR1300A -
Montgomery