Converting an XJ to accomodate round bars
---
This was submitted by Axel, not a lot of details but it appears he used XS650 risers...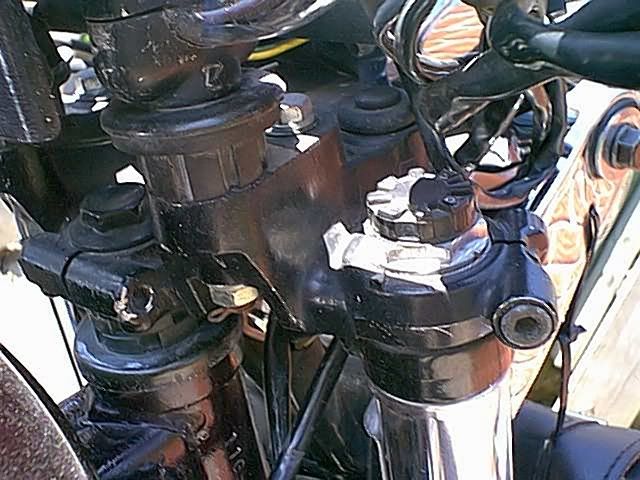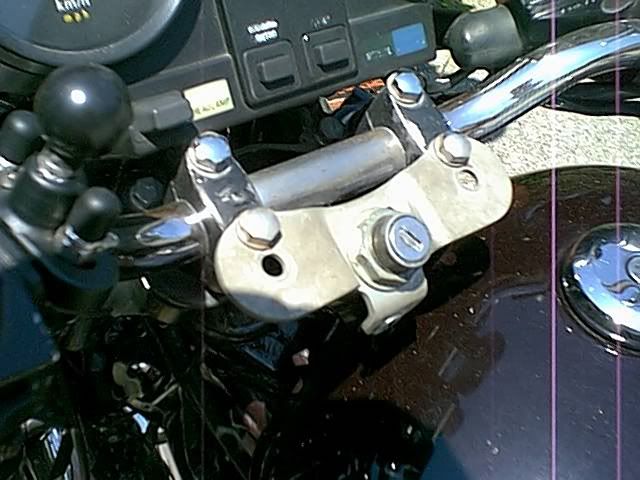 He modified the ignition switch mount and cover (not shown) and some spacers are needed.
It's also possible to swap on the 'Special' top tree, but other mods will be needed; the XJ gauge mount won't fit the Special tree, and you may have to mod the headlight ears.
__________________
Fast, Cheap, Reliable... Pick any two

'78E original owner - resto project
'78E ???? owner - Modder project FJ forks, 4-piston calipers F/R, 160/80-16 rear tire
'82 XJ rebuild project
'80SG restified, red SOLD
'79F parts...
'81H more parts...

Other current bikes:
'93 XL1200 Anniversary Sportster 85RWHP
'86 XL883/1200 Chopper
'82 XL1000 w/1450cc Buell, Baker 6-speed, in-progress project
Cage: '13 Mustang GT/CS with a few 'custom' touches
Yep, can't leave nuthin' alone...